About Us
Discover the Magic Behind Our Teas
Assam Heritage Tea is a family-run company passionate about crafting unique, high-quality tea blends. Founded by CEO Rajen Baruah, the company is committed to sustainability and exports worldwide.
Over 40 years of experience in the competitive tea sector.
Focused on building long-term relationships based on trust and quality.
Recognized with awards from the International Standards Tea Association and the Tea Epicure.
Assam Heritage Tea runs two retail shops that cater to tea connoisseurs and travelers, while also exporting their teas to customers around the globe. With a strong commitment to sustainability and eco-friendly practices, the company has earned a reputation for producing delicious and socially responsible teas.
Experience the Spirit of Assam
With a focus on quality, sustainability, and hand-crafted blends, Assam Heritage Tea offers a truly unique tea experience. Led by a tea industry veteran with over 40 years of experience, Assam Heritage Tea is a trusted name in specialty tea manufacturing, known for its commitment to excellence and customer satisfaction.
Fresh Flavors of Assam
Our handcrafted teas, made from the freshest Assam leaves, deliver rich heritage flavors globally. Discover the taste of Assam today.
Factory-Fresh Teas Delivered
Authentic Assam taste, direct-from-factory. Handcrafted, fresh tea leaves from our gardens. True heritage flavors in every cup, no middleman.
Handcrafted Speciality Tea Blends
Crafted from the freshest ingredients, our teas offer unique and rich flavors. Experience the passion and expertise of our tea artisans today.
Tons of Teas Manufactured
Community Supported (Families)
Infusion Impressions
What do tea lovers have to Spill about us?
We are having a great time learning about and drinking some of the best teas. Thankyou so much. Can,t wait to come back.
Amy Dubin
Tea Curator and Founder of Janam Tea, New York
What an incredible experience to visit a real tea garden and tasting the reality of all my tea studies.
Cathy & Gary Roach
Avid travellers and tea lovers. Dallas, USA
Pure ALOHA, thankyou for the invitation to your factory and your partner gardens. Tealet is so fortunate to have a working relationship with you.
Elyse Petersen
Founder CEO Tealet Corp, Las Vegas, USA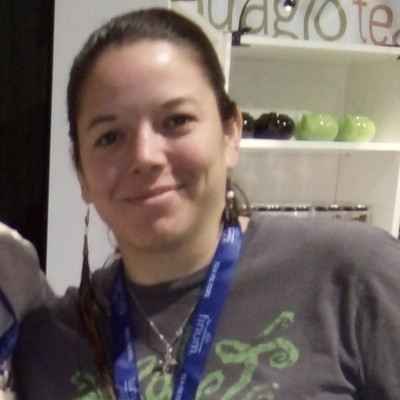 Thankyou all for the precious experience. I am really happy to start learning Assam Tea Journey.
Takahiro Suzuki
Tea enthusiast, Japan
Though small factory yet producing all kinds of Speciality Teas including Green Tea!
M. Ali
Golestan Company , Iran
Very impressive. Innovation and quality go hand in hand with Mr. Rajen Baruah , every success in his effort to prove that Assam Teas are best in the world.
G.Boriah
Tea Board of India
Our TeaGram Account
Join us for a daily dose of tea inspiration and news.
Our flavor wizards
Our Proffesional Steeping Squad
Rajen Baruah
Master Blender
A seasoned Tea Industry veteran with vast experience in planting and manufacturing, Rajen Baruah Founder and CEO is a front line leader. He is known for getting into minute details to attain desired quality. His personal attention, from the Tea nursery to Tea packing is his discipline. His ability to motivate the small tea farms in the region to practise standard but safe methods of growing tea has turned the tide in favour of quality over quantity for the discerning consumers.
June Baruah
Assistant Blender
June Baruah is a tea blending expert with years of experience in the industry. As the wife of Rajen Baruah, she brings a unique perspective and knowledge to the craft of blending teas, and is passionate about delivering the perfect cup of tea to customers around the world.
Ishan Baruah
Assistant Blender
Ishan Barua is the eldest son of Rajen and June Baruah, and he has developed a keen interest and skill in tea blending over the years. With experience in the family tea business, he now takes care of all the exports, ensuring that the finest blends reach customers worldwide.
gallery
Brewse Our Stunning Tea Gallery
Contact
Get the Perfect Cup with Our Assistance
Find Us at Our Tea Haven
Lahoal, Dibrugarh, Assam - 786010
Let's Connect with a Tea Email
assamheritagetea@gmail.com
Tea-m Up with Us via Phone
+91 80119 72301
Brewing Up Our Factory Schedule
Mon-Sat: 9AM - 6PM; Sunday: Closed